Welcome to Jasmine Restaurant
Jasmine restaurant at Golfland is a top class restaurant within the Golfland Family Entertainment Park in Alvor. The restaurant is located at the entrance to the park surrounded by jasmine flowers overlooking the beautiful garden lit with rgb lighting after sunset. Jasmine Restaurant serves international cuisine made from local products. We are open for breakfast, lunch and dinner. All dishes prepared for you to perfection from local ingredients, beautifully presented by our great chefs. Jasmine restaurant has in record time climbed to the top of the restaurants in Alvor. Book your table today to experience the Jasmine restaurant.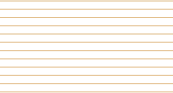 When we created
GOLFLAND
we did not just want to open another mini golf course or another restaurant. We wanted to create something different and better. 
After 6 years of planning we finally opened GOLFLAND – Family Entertainment Park, in September 2020, in the middle of the pandemic. We still did not want to reduce our quality requirements. Today we are very happy that our customers appreciate our efforts to offer something unique to both locals and holiday makers.
Thank you very much for your invaluable support and feedback. We are looking forward to welcoming both old and new customers to experience the Jasmine Restaurant at GOLFLAND. 
Reserve your table at Jasmine restaurant at Golfland in Alvor